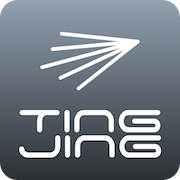 Scale Assistant
---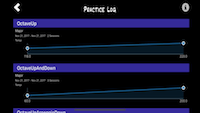 Video coming soon...
---
Click to install:

---
Have fun practicing your scales! It's such a fundamental practice, why not have some fun doing it? That's the intention of Scales Trainer. Scales trainer comes bundled with classic scale exercises for all types of scales and it tracks your progress automatically.
The Scale Syllabus lets you browse and study any scale. There are many common scale study exercises included which you can work with over any scale type, any tempo, transposed for your instrument. Your practice sessions are saved and analyzed with statistics in the practice log.
Scale Assistant leads you through an interactive practice session, letting you see, hear and play along. There are many different scale exercises to choose from..
Scale Assistant is available on iOS devices, such as iPhone and iPad.