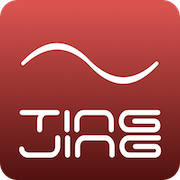 Dronology
---
---
Click to install:

---
dronology is a next-gen music practice assistant. It provides drones (constant, endless pitches, one or two voices) coupled with either metronome or percussion grooves. Everything is configurable - drones pitches and tempo can be changed in real time.
Since this app is a practice assistant, the focus is on getting you productive as efficiently as possible. The app includes hundreds of presets which will get you practicing quickly and keep you inspired for a long time. Presets are available in common and odd meters with a wide variety of grooves. Ah, one more thing - presets are available which just provide drone tones without metronome or percussion - which is the classic approach to practicing with drones.
dronology also includes sequences. These are presets that evolve over time, usually transposing one or both drone tones. These include cycle of fourths, cycle of fifths as well as other variations. We find these are really great for practicing scales as well as improvisation.
dronology is available on iOS devices, such as iPhone and iPad.