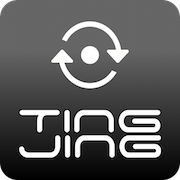 Chord Rotator
---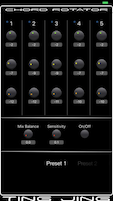 ---
Click to install:

---
This app is a harmony generator or rotator instrument. It creates harmony from a single note through three configured pitch shifters. Each successive note advances to the next set of pitch shifters. This is the rotating effect.
Presets can be edited to include a variable number of steps, with settings for the three pitch shifters. Set the mix balance to blend original input and effected signals. Analyzer speed adjusts the sensitivity of the signal processing.
ChordRotator is available on iOS devices, such as iPhone and iPad.